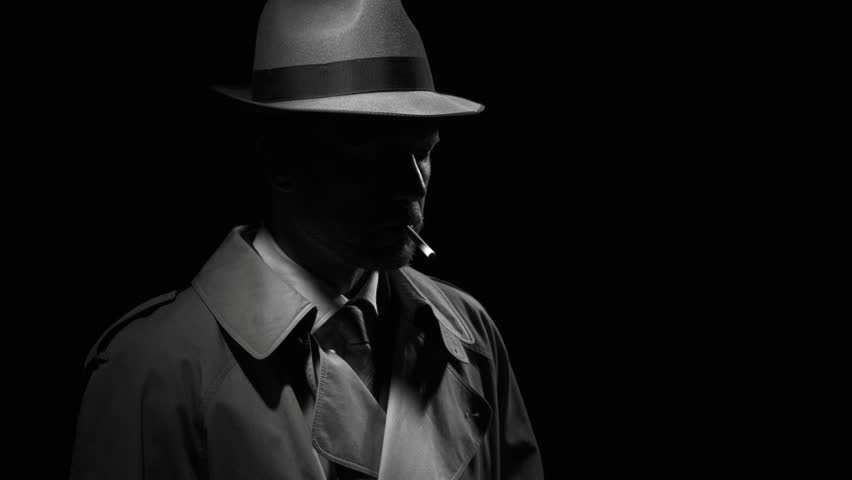 When writing a story, there exists a natural disconnect between how the author interprets the plot, and how the audience reads it.  The obvious reason for this being that the author has the (mis)fortune of knowing the intended background details of the events and characters before they ever makes their way onto the page, in ways that are not readily available to the reader.  The task for any decent writer is to convey these details in a way that makes for a compelling narrative that will be neither overbearing for the reader, nor leave them stranded in the dark regarding important plot/character developments.
Spotting moments when an author is being too reserved with details is fairly easy.  Anytime you've come across a part of a story or book that left you wondering, "Wait, who is this, and why are they suddenly in the middle of everything?  Where they hell did they come from?" you were essentially exposed to underdeveloped writing.  Be sure not to misunderstand what I'm saying, though.  Introducing new characters, and strategically withholding information about them, can be an effective writing technique to invigorate interest back into the plot, as a little mystery can go a long way in building much needed suspense in an otherwise stale plot.
As an example, imagine a love story between two characters named Tom and Jill.  For over a hundred pages, you followed along as Tom sees Jill, falls in love with her, and tries desperately to impress her.  Jill was originally aloof regarding Tom's advances, but slowly she starts to feel flattered by his affection for her, and agrees to give him a chance.  Things are going great for the two love birds for several more pages, then—just as the plot can't bear the weight of anymore Hallmark moment clichés—a sudden wrench is thrown into the mix:
Nothing could tear Tom's gaze away from Jill's eyes.  The shape of them, their softness as she smiled, even the wrinkles that formed at the corners of her eyelids as she laughed, all worked to keep him in a hypnotic trance from which he could not—would not—escape.  Or so he thought.  Because the moment Susan Gallaghan walked by them, he felt his eyes wander from his beloved Jill's enchanting eyes, to the rhythmic steps that paced along in front of him.
Let's assume this is the first time this Susan character is ever mentioned in the plot.  The first thoughts any reader is going to have will be along the lines of:  "Who the hell is this Susan person?", "Is she someone new to Tom?", "Is she an old flame?", "Is she a girl from his youth that he secretly pined after?", "Is Tom actually a serial killer, and Susan his next victim?"  At this point, we, the audience, have no clue.  The fact that we have no clue is what makes it a brilliant writer's trick, because now you are invested in the dilemma and subsequent resolution that is sure to follow.
But what if the drama never really follows the way you expect it to?  While the sudden introduction of this new character works to spark the reader's interest in the development of the story, it can only carry the audience's engagement so far.  If Susan keeps popping up in the same way, with the same vague acknowledgment from the established characters, the reader's interest will quickly turn to frustration, and ultimately to disinterest.  You have to give the audience a reason as to why the things that are happening on the page are worth being mentioned to begin with, and in the case of character development, this means divulging at the very least some connection between secondary plot-devise characters (like Susan above) and the main protagonists.
Divulging a character's background effectively in a narrative is not as easy as it may sound.  A lot of times it can come across bloated, and a poor attempt to force feed too much information into the plot, just for the sake of having the reader know why this person exists in the story.
Imagine if the mysterious introduction of Susan above followed up with:
Tom immediately recognized Susan as his high school sweetheart, to whom he had lost his virginity to on prom night.  The two of them went their separate ways soon after graduation, but Tom never quite got over his love for Susan.  Susan, for her part, had little trouble moving on from Tom.  So much so, that she moved away to study and travel abroad.  As she traveled the world, she gained an appreciation for herself, and how she didn't need to define her identity by any one person that happened to be in her life.  Unlike Tom, Susan wasn't validated by whether someone loved her; she felt complete knowing that she loved herself.  Even now as she walked past him with all the confidence of a young woman who intended to live  her life to the fullest, Tom's heart throbbed once again for the one that got away.  Though Susan didn't recognize Tom, the two of them would be seeing a lot more of each other from her on out, since she was set to begin a new position in the very firm Tom worked at.
The problem here isn't that this information is being revealed within the plot; it's that there is no reason to have it laid out all at once, let alone right after the mysteriousness regarding Susan's presence was so brilliantly executed.  All of this can be revealed through the course of several pages, if not several chapters.  Again, by all means give the necessary background to establish a character, but there is no need to lump it all together in one spot, because then your narrative will inevitably end up repeating itself again and again, every single time the information needs to be revisited.  Eventually, Tom and Susan will have a confrontation, where hints can be dropped regarding their past intimacy.  Rather than state that Susan is a confident and independent person, why not show it by the way she behaves and interacts with her surroundings and the other characters?  Pretty much everything stated in that one paragraph can be dispersed throughout the story by piecemeal, without having to kill the suspense of revealing it all in one big swoop (especially right after the mystery character is introduced).
For a real literary example of where an author does a superb job of balancing the enigma of his characters with their subtle background revelations throughout the plot, I would point to the characters of Mr. Croup and Mr. Vandemar in Neil Gaiman's Neverwhere.  Even before the book's otherworldly narrative is revealed, these two characters' peculiar manner of dress and manner of speaking foreshadows a fantastical nature to their persons (and, by extension, the plot itself).  All of which is subtly explored in what essentially amounts to breadcrumbs worth of information through the course of a 300+ page story.  And in the end of it all, the mystery behind who/what Mr. Croup and Mr. Vandemar really are is never fully revealed, precisely because there is no reason for the story to do so.
Ultimately, it's up to every writer to decide how much is too much background exhibition for her/his characters, and how much is just enough to not stifle character and plot development.  That happy balance will largely depend on the sort of story you are trying to tell, and it may take several revisions to get it within the range you are aiming for.  But, while it's not always straightforward in either case, being able to spot the problem in other written works means you are more than capable of applying that critical eye to your own.  Like a lot of writing advice, it simply starts with reading your writings not as an author, but as a reader, first and foremost.