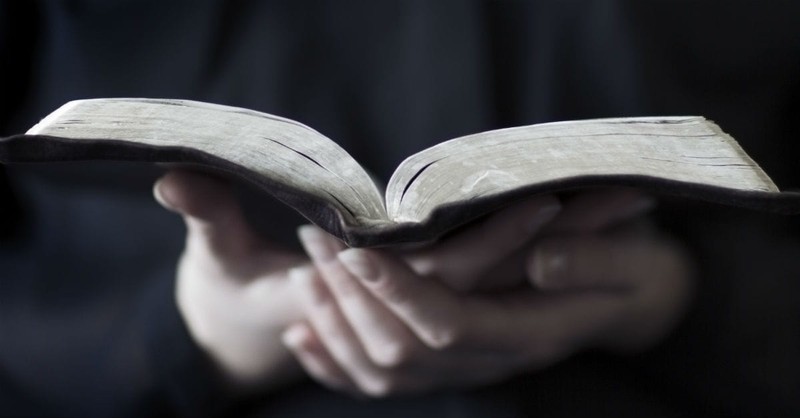 Recently the Republic of Ireland held a referendum to repeal longstanding blasphemy offenses in its country.  While blasphemy still stands as a finable offense in the Republic under the 2009 Defamation Act, the referendum is still a demonstration that, as far as the Irish people are concerned, charges of blasphemy ought not to be a part of punishable civil law in their nation.
Friends of my adopted homeland here in the United States usually have a conception of Western Europe as being made up of a set of predominantly secular and progressive cultures.  And speaking as someone who spent many years growing up in Western Europe, this conception isn't wholly unfounded.  As a result, it might astound many Americans to hear that some of these secular, progressive, ultra-liberal, borderline lefty countries still have enforceable blasphemy laws in place.  Granted, the actual enforceability of such laws is largely theoretical in nature, given that they are usually undermined by far more salient laws allowing for the freedom of religious expression and the freedom to believe in accordance to one's personal conscience.  Thus, blasphemy laws currently exist as a vestigial organ in European law books; without practical purpose or application, but still present nonetheless.
"If these laws are unworkable, than why even bother to fret about them with referendums at all?  Why not just continue to ignore them, and get on with your blaspheming ways?"
This could be a reasonable response, but it misses an important point concerning blasphemy laws.  Putting aside the fact that it makes perfect sense to oppose the criminality of blasphemy on principle alone as unbecoming of any modern democratic nation, there is also the issue of the frailty on which the laxity of these laws currently exist.  To put it more plainly, the reason blasphemy charges are unworkable in most of the European nations that have them is precisely because the current sociopolitical climate is too secular and progressive to enforce them.  However, as any student of history knows, sociopolitical climates are anything but static.  So what happens if the political pendulum swings too far to the right, towards a political faction that views the protection of religious sensibilities as far more important to a nation's cultural well-being, than the free expression of its citizenry?  Suddenly, these outdated blasphemy laws that have had no real thrust in civil law for almost two centuries, become a very powerful weapon in the hands of reactionaries all too eager to use the existing rule of law to conform society to their line of quasi-pious thinking.  And this is a potential threat both believers and unbelievers alike ought to be concerned about.
Blasphemy isn't simply the act of professing one's disbelieve in religious claims, whole cloth.  Blasphemy is the very nature in which all religions profess the very doctrines that make up their faiths.
Whenever polytheistic faiths, like certain sects of Hinduism, profess the existence of multiple gods, they are blaspheming against monotheistic religions which insist that there is only one god, and none other (and vice versa).  Within the monotheistic Abrahamic faiths, when Christians profess that Jesus Christ is the foretold messiah, they are blasphemy against the Jewish faiths that claim that the messiah is yet to come (and vice versa).  When Muslims claim that Jesus, though a prophet and a messiah, is not the son of God, they are blaspheming against a central claim of Christianity.  The Catholic Church's stance on the supremacy of the Roman papacy is blasphemous to the Eastern Orthodox Churches, and the Protestant rejection of Catholic ecclesiastical authority is blasphemous to Catholics.  The Methodists are blasphemers to the Calvinists, and just about every Christian sect considers Mormonism a heresy.
The obvious point here is that to take away the right to blaspheme is to make it impossible for religious pluralism to exist within a society.  Perhaps this is fine as long as your religious opinion is the dominant one in the society you inhabit, but what happens if you find yourself just short of the majority opinion?  What if a population shift occurs, and the very laws that enforced the thin-skinned sensibilities of your religious persuasion becomes the means why which the new dominant line of thought undermines your right to religious expression?
I could stop writing now, and end on this appeal for mutual cordiality between people of all faiths, and how it is in everyone's self-interest to oppose blasphemy laws, but I fear it would leave things very much against the spirit of healthy discomfort that blasphemy really should elicit in a person when coming across it.  On that note, allow me address the elephant in the room that needs to be brought up when concerns regarding religious offense of any sort, in law or public discourse, rears its head.
Undeniably, religions make bold claims for themselves.  Claims that offer definitive answers on matters concerning life, death, morality, with a wager on possessing a monopoly on Truth with a capital T.  And they are always keen to wrap this all-knowing, all-encompassing bit of absolutist wisdom in a garb of self-proclaimed humility, as if to say, "No, no, don't mind me…I'm simply professing to know the answers to all of life's mysteries, ready made with the consequences (read: threat) that will befall you if you don't follow along with my modest creed."
In short, religions by their inherit design simply claim to know things they couldn't possibly know.  But I, in turn, admit that I don't know.  I don't know what the answers to life's mysteries are; nor do I know which of today's mysteries will remain mysterious forever, and which might become common knowledge for subsequent generations to come.  I don't know which moral answers yield the most objective good for humanity; nor can I say for sure that such answers are even completely knowable.  The truths I do know come with a lowercase t, held provisionally in accordance to forthcoming evidence and reasoned arguments, and I don't know if I can do anything other than to reject the grammar of bolder Truth claims when confronted with them.
It is precisely that I don't know that I am left with little recourse than to examine, question, dismiss, disbelieve, and (when I see fit) deride those who do claim to know, but offer hardly a dearth of evidence for their claim.  It took centuries of debate and bloodshed of previous generations of thinkers for any of us to be able to enjoy this simple — yet powerful — privilege to skepticism.  A privilege I do hold up as my right, and which I will speak up for without hesitation or apology.  What you call blasphemy, I call critical thought.  And if anyone can appeal to traditions as a means to protect religious sensibilities by legal means, I am fully within my right to appeal to the tradition of cultural and intellectual pushback towards religious doctrines and religious authorities that has made it possible for any sort of interfaith (and non-faith) social cohesion to exist in the modern world.  A tradition that includes both the right to the profane and the blasphemous, which cannot be allowed to be abridged in a democratic republic, for as long as one wishes to be part of any nation worthy of the claim.