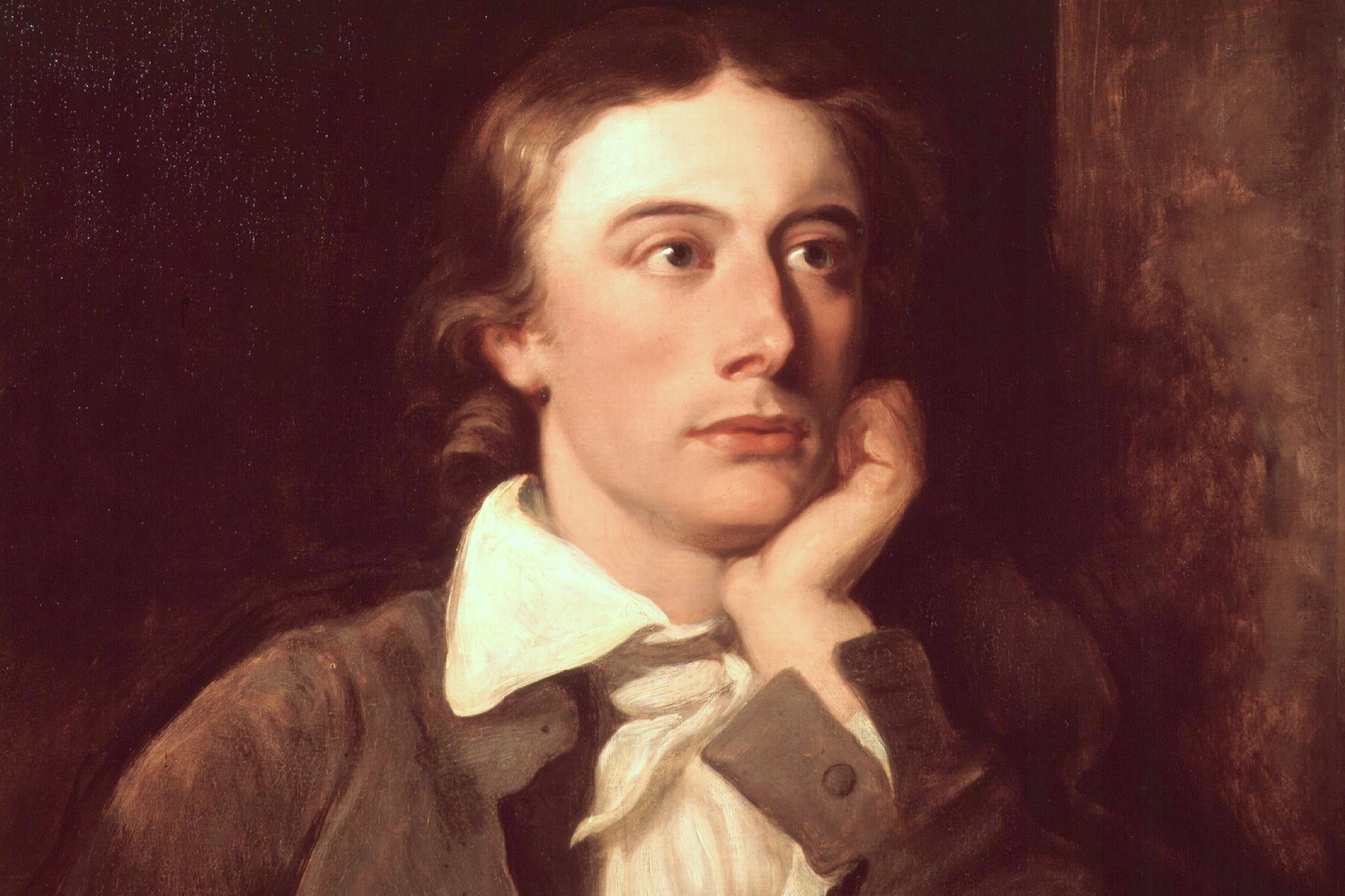 It's been awhile since I've read my collected writings of John Keats.  I admit many of his earlier poems are mediocre, but this only adds to the joy of seeing the development of his prose through the short time that he wrote.  By far Keats's masterpiece is his poem "Lamia", where he demonstrates his growth as a poet by taking his time to let the characters breath and roam free through well-paced narrative.
The title character, Lamia, appears to be beyond any consistent description:  "She was a Gordian shape of dazzling hue, Vermilion-shaped, golden, green, and blue; Striped like a zebra, freckled like a pard, Eyed like a peacock, and all crimson barr'd"(Keats, John. "Lamia," lines 47-50).  Her appearance, both as serpent and woman, is filled with allegorical affirmations of her beauty, but it is a surreal beauty that lacks any real substance.  Akin to a pleasant dream, where the dreamer is engulfed by the euphoria overtaking his sleep, but cannot grasp the images around him because no matter how vivid and enticing they are, they are still simply imaginary.  This is the reality in which Lamia exists, completely dependent on a dreamer's slumber to give her substance, which in essence is not much of a reality at all.  Even after being turned human by the god Hermes, Lamia's entire existence rests on having others, namely her lover Lycius, unquestionably recognize her as the human being she is pretending to be.  And she knows that once the spell is broken, so is any claim she has to the material world:
His spirit pass'd beyond its golden bourn

Into a noisy world almost forlorn.

The lady, ever watchful, penetrant,

Saw this with pain, so arguing a want

Of something more, more than her empery

Of joys; and she began to moan and sigh

Because he mused beyond her, knowing well

That but a moment's thought is passion's passing bell (lines 32-39).
Lamia exists as a thought, a passion, made real by the mind of the person that holds her image as true, but just as any thought, it can only be sustained for as long as a person is willing to, before it vanishes or is replaced.  Lamia's existence appears to be just as capricious.
Keats
's Lamia is a creature whose entire interaction with the material world is determined by a person's faithful acceptance of her human form.  Which is why all it takes to destroy Lamia is for the skeptical Apollonius to refuse to be mystified by her trance, "More, more he gaz'd: his human senses reel: Some hungry spell that loveliness absorbs; There was no recognition in those orbs" (lines 258-260).  And due to Apollonius' wakeful eyes, Lamia's fate is sealed, "Than with a frightful scream she vanished" (line 306).  Therefore, through this final exchange,
Keats
's supernatural being turns out to be a nonbeing.  The fact that Lamia was endowed with the finest beauty and imagery might serve, in
Keats
's view, to enhance man's spiritual soul, but it does not change the fact that no matter how enticing or soul-fulfilling, Lamia is not material—hence not real.
Much of
Keats
' personal convictions can be found in the text.  Where the mysteries and anomalies of life are accepted and revered–as Lamia's character is revered throughout the poem–but the underlying cause of this experience is not externalized to an outside source, existing beyond the imagination of the individual person that has dreamed up the image.  Rather it is a reflection of man's deep struggle with the mysteries of life, and his attempt to cope with his inability to sufficiently account for them.  Though despite all of this uncertainty, the unimaginable still has to be understood as being imaginary.