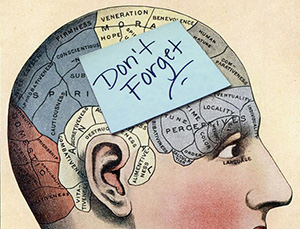 Politically Active Citizen A:  "You know, I'm sick and tired of all these politicians just lying to us to get elected.  And then when they get into office they completely ignore the campaign promises they made.  The whole political establishment seems to be set up against the interest of the common citizen."
Politically Active Citizen B:  "Totally, no matter where you stand on politics, we can all agree that the politicians we have in charge now are awful at serving the interests of the people."
Politically Active Citizen A: "I agree.  Something must be done to bring about true reform in the political system, to let these politicians know we don't approve of what they're doing to our country."
Politically Active Citizen B:  "The problem is that people aren't doing their part as responsible citizens.  Last election cycle I led a petition that registered millions of new voters to take part in the political process.  I figured that the real problem was apathy on the part of the citizens, and if more people go out to vote political corruption would be eliminated or lessened…somehow.  So we all voted in record numbers, but it didn't really bring about any vital reform in the government."
Politically Active Citizen A: "That's very discouraging.  Maybe this year will be different."
Politically Active Citizen B:  "It will be, as long as even more people vote.  The only way to defeat a corrupt government is for people to fervently partake in the very process that continuous to validate its existence."
Politically Active Citizen A: "I'll start an online petition through Facebook immediately.  I just need a catchy name and logo–maybe a chant or two–this will show them we're serious."
My Rendered Counsel 
I have two basic sets of questions to the politically active:
1.  If all these politicians are indifferent about passing legislation to serve the interests of all of you who are already active in voicing your grievances with the government (the people whose political participation they depend on for their continued employment), how exactly will adding more voters (with varying degrees of understanding of political issues) into the mix help reform the situation?  What's to guarantee that the addition of more average citizens will not be equally ignored in a political process where the size of a contributor's financial donations ensure greater attention from prospective policymakers?  Also, within a larger group of people, the emergence of dissenting opinions is almost always a given.  So, how will you prevent people from being swayed to vote against their own interest (i.e. your interest) by these sneaky politicians?  Moreover, how do you know you aren't one of those people yourself?
2.  As hinted in number 1, in a democratic system, the political establishment is sanctioned by citizen participation (in theory).  If people are voting (and, yes, the electors in the electoral college count as legitimate representatives of the people under current law), and the candidate with the most votes wins, then the political order is validated by virtue of the popularly agreed upon system.  So, if you agree with this fundamental aspect of the system, and you have hope in the positive efficacy of this system–and going by the fact that you actively partake in the process that sustains the system (i.e. voting), and encourage others to do so as well–in what way have you not, at least passively, consented to the workings of the current political establishment?  To put it more cryptically, if you disapprove of the game, why are you still playing along with the rules?
My honest goal here is not to discourage people from voting.  (What sort of silly goal would that be?)  My intent is to let those of you who have a tendency to get overly enthusiastic about your political participation understand that the reasons your non-active cohabitants in this country choose to abstain from the election process altogether are, at times, a bit deeper than the convenient apathy/ignorance explanation some of you are eager to attribute to them.  And if you truly want to persuade them to see (what you believe to be) the error of their ways, you might want to avoid sounding preachy about your own convictions.  Because to the unconverted, any preacher's words will be about as convincing to listen to as static noise.  Just some food for thought, for the next time some political activist wants to put his or her self-righteous flyer in my hands without warning.